The Art of Networking
• What we'll do

18:30 - Arrival, Registration and Networking
19:00 - Introductions & house keeping
19:05 - What is BABA – David Smith
19:15 - MABN Update – Terser Adamu (MABN Director)

• New Contacts – We are the people we need to meet…
19:25: ICE Breaker – "Who I am, what I do and what I am looking for…"

• New Knowledge - Transforming and Enhancing the African Economy
19:40 - Derek Swan - Department of International Trade
19:55 - Peter McFerran - Bolloré UK
20:10 - Q & A

• The Opportunity of Deal – The BABA Business Pipeline
20:15 -
a. BABA Entrepreneurs' packs
b. BABA Market Opportunities
c. Your Projects
d. Investment and Funding
e. BABA Business Builders – The Professionals

20:20 - Networking, refreshments
21:30 - Close, Safe Journey, see you next month ☺

• About the speakers

Peter McFerran - Bolloré UK:
"After 30 years on this trade route my passion for Africa continues to grow." Peter McFerran is the African Route Development Manager of Bolloré UK and has played a pivotal role in developing the company's logistics infrastructure within Africa. Bolloré operates in 46 African countries and employs over 25,000 people on the continent.
The logistics activities of Bolloré in Africa include haulage, industrial project logistics, heavy lift, out of gauge transport, rail transport, air transit, barging, port handling, shipping, shipyards, Customs formalities, and Supply chain and warehouse management. It is safe to say that Peter is an industry leader when it comes Logistics in African.
Derek Swan - Department for International Trade:
A member of the Institute Of Export with over 25 years of experience supporting businesses in Greater Manchester and the wider North West, it's safe to say that Derek is a highly accomplished International Trade Adviser with masses of experience in helping businesses to access global markets.
Derek is renowned for his firm and passionate belief in providing solid, professional support, and identifying customers' needs in order to enable them to achieve sustainable growth on the international stage.
In addition to the key talk, you can network, share business ideas, and hold discussions with the rest of the people present. And if you love art, you're in for a treat because you will also have complete access to all of the African artwork in the gallery (see www.chuckgallery.com). If you haven't done so already, book yourself a place at this Meetup NOW!

• What to bring
Bring a notepad and pen, business cards to share around and all the enthusiasm you can spare :-).

• Important to know
You can park your car on the wide pavement outside the gallery or in the housing area opposite.

There will be a £10 entry cost for non-members. Membership information will be provided in advance upon request.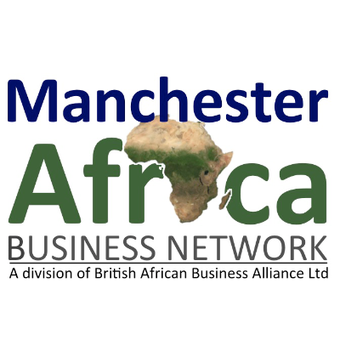 Chuck Gallery, 166 Plymouth Grove, Manchester M13 0AF, UK